WATMAN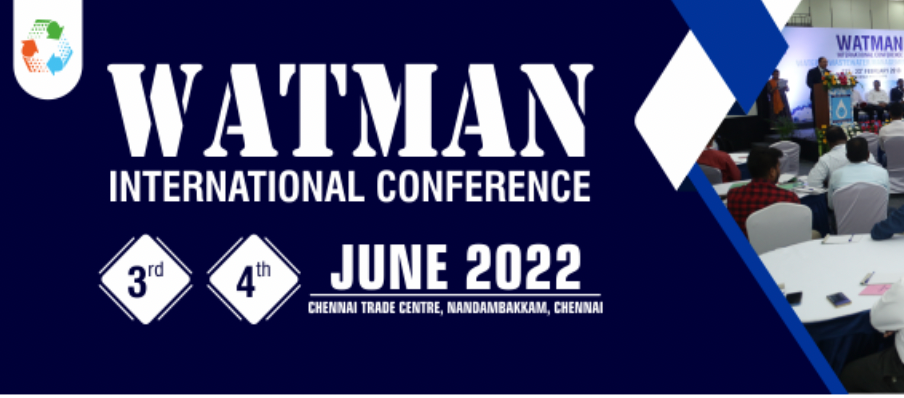 Greetings from Water Today Pvt Ltd.!
It is a great privilege and an honor for us, as the Conference Chair, to welcome you all to The 15th WATMAN International Conference is to be held on 3 & 4 June, 2022 at Chennai Trade Centre, Namdambakkam,Chennai.
The WATMAN will provide a unique opportunity for professionals worldwide to learn, share and present the latest findings and insights regarding the water and wastewater management industry, preparedness and functioning in water scarce environments, industrial effluent management, wastewater management, zero liquid technologies and water reclamation.
The WATMAN International Conference will be hosted as in previous years by Water Today Pvt. Ltd.