Webinar: MIKE Mine - Cloud-based Operational Mine Water Management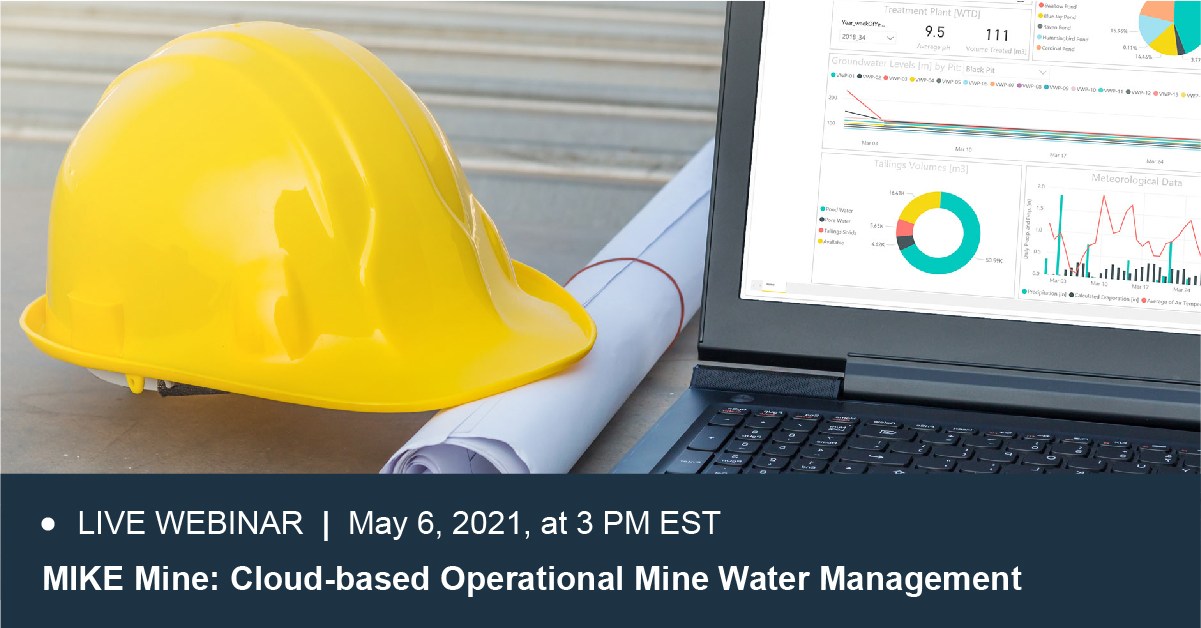 Meet MIKE Mine, a customizable decision support tool designed for mine owners and operators that collates operational data, planning data, and model results into a centralized database. MIKE Mine offers the ability to centralize all online and offline data, notice trends in real-time, reconcile plans and operations, and monitor performance indicators that will allow you to take the appropriate action quickly.

During this 60-minute webinar we will demonstrate:
How to reduce risk and improve operational efficiencies with MIKE Mine
Various ways to integrate your data into MIKE Mine
How real-world data, models, and performance indicators can be reconciled
Model integration capabilities in MIKE Mine
This webinar will take place on May 6, 2021, at 3 PM EST.