Webinar: Modeling of Wastewater Treatment Plants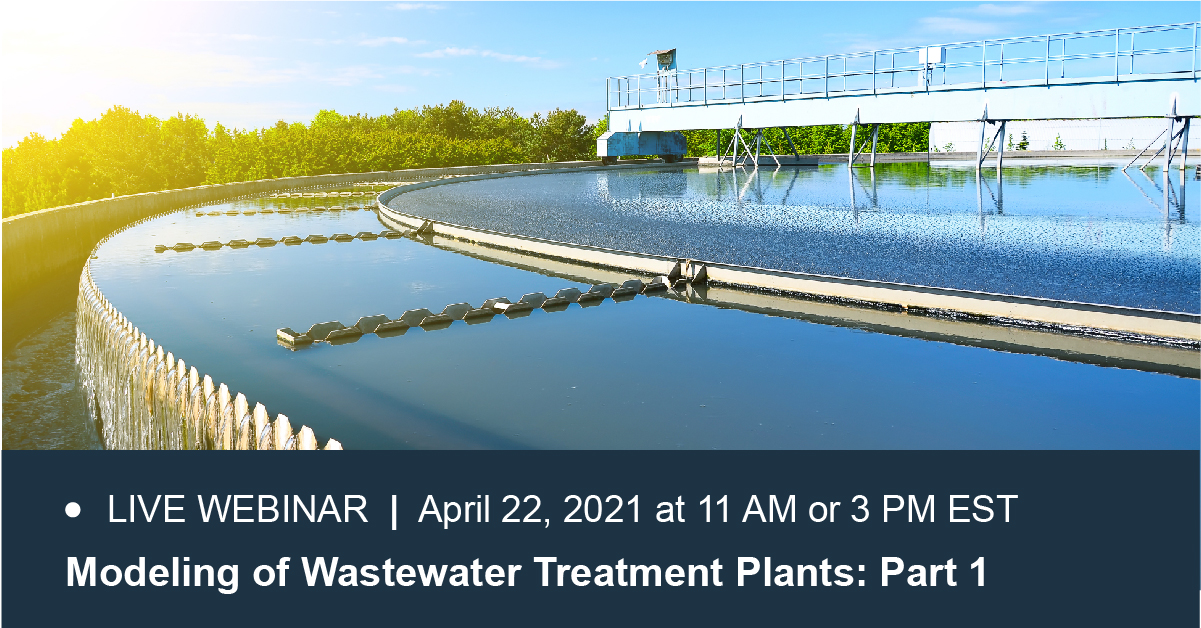 Wastewater treatment plants (WWTPs) are key infrastructures for ensuring the proper protection of our environment. However, many WWTPs are operated in a less-than-optimal manner with respect to both treatment and energy efficiency.
Investigations suggest that up to 30-40% of energy savings could be achieved if all WWTPs were optimally operated. Understanding of the processes allows for their optimization through using online sensors, data processing, process control, and involvement of staff. Part 1 of this 3-part webinar series will focus on the initial steps of model-based decision making.
During this free 1-hour webinar, you will:
Discover process modeling solutions to best address wastewater treatment challenges
Experience a live WEST demo from a real-life project to explore retrofit options and costs
Discuss a step-by-step approach to improve efficiency in day-to-day operations
View application examples
This webinar takes place on April 22, 2021, at 11 AM and 3 PM EST . With two time slots available, you can choose the one that suits you best!