Webinar: Pioneering ​Utility Smart ​Water ​Innovation in ​Asia-Pacific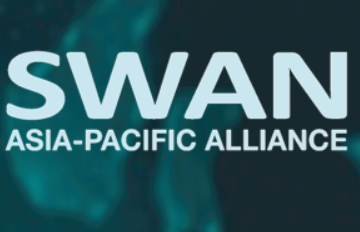 The online webinar will begin on the 16th May at 3:00 PM in AEST time (UTC/GMT +10), here are local times in selected zones:
Coordinated Universal Time/UK (UTC) 6:00 AM
Western Europe (CEST) 7:00 AM
East Coast US/New York (EDT) 01:00 AM
West Coast US/Los Angeles (PDT) 10:00 PM, 15th May
The event website provides a time zone convertor that shows when the webinar will begin in your local time.
Pioneering Utility Smart Water Innovation in Asia-Pacific
This will be the first webinar of the SWAN Asia-Pacific Alliance featuring three, leading utilities deploying innovative, smart water solutions in the region, as well as an overview of APAC Alliance activities and goals.

Hosted by Pure Technologies, the webinar will be FREE for anyone to attend, with a replay recording made available afterwards. We hope you can join us!
Exciting Smart Water Topics
Explore regional challenges in implementing smart water technologies.​​​​​​​
Hear about the goals and offerings of the new SWAN Asia-Pacific Alliance.​​​​​​​
Learn how smart water initiatives are enabling utilities to achieve successful business outcomes.
Discover existing gaps and opportunities for new smart water solutions.
Understand how smart water technologies improve the customer experience.
Grasp the future direction of smart water in Asia-Pacific.