WEPower 2015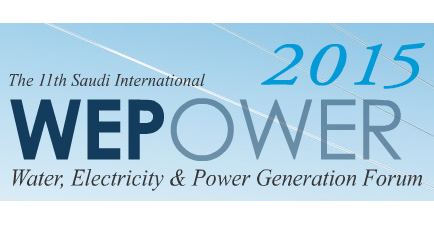 Now WEPower is in it's 11th year! WEPower delivers for local and international supplier and technology providers to discuss major projects.
These major projects are for solutions to deliver Water , Electricity and Power to one of the largest economies in the world: Saudi Arabia.
WEPower is Saudi Arabia's largest gathering for the global Water, Electricity and Power generation industry.
The WEPower conference has been developed by committee members. Some of these committee members are:
H.E. Dr. Mohammed Al Saud, Deputy Minister of Water Affairs, Ministry of Water and Electricity, Saudi Arabia
Engr. Nasser Al-Wohaibi, Vice Governor for Consumer Affairs and Service Providers, ECRA, Saudi Arabia
Dr. Fahad Abu-Mouti, Head of the Sustainable Grid Integration, King Abdullah City for Atomic and Renewable Energy (K.A.CARE), Saudi Arabia
Engr. Waleed Al Rumaih, Board Director, National Grid SA, Saudi Arabia
Ayesh al-Shemari, Executive Director for Generation Operations in the Eastern Region, Saudi Electricity Company, KSA
Dr. Amyn Dahya, CEO, GEMS-UtilEco Group of Companies, KSA
Dr. John H. Lienhard V, Director, Center for Clean Water and Clean Energy, MIT & KFUPM, USA
Over the past 10 years WEPower has seen a lot take place some the facts that have have happened are:
WEPower has seen the support of 65 companies that have endorsed the event as sponsors over the last 10 years
25,000 people have been through the doors of the exhibition (at the same venue)
Over 300 speakers and more than 900 delegates have participated in the conferences
750 of the leading operators, solution providers and government entities have presented their expertise at the exhibitions
A large number of deals have been signed and an enormous amount of unquantified benefits to the industry and economy has been delivered since Saudi Arabia hosted the 1st WEPower Water, Electricity and Power Generation Forum.