Western US Drought- AWWA Webinar Series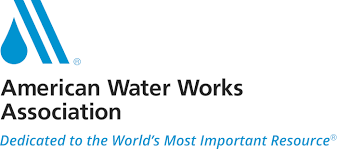 Attend all three webinars for a complete overview of today's emerging drought crisis, and the resources available to utilities, or sign up for an individual session. Your registration will allow you to watch live or view the archive recording at your convenience.
Western U.S. Drought: What you need to know Webinar Series
Join us this summer for a three-part series.
Register for all 3 sessions at a discounted rate!
Webinar 1 - Updated U.S. Drought Portal Provides Comprehensive User Information
Thursday, July 29 11:00 a.m. - 12:30 p.m. Mountain time
Drought can imperil both the quantity and quality of the water supplied by utilities to the public. Early warning systems are vital for the water utility sector in strengthening its resilience to drought. NIDIS will introduce attendees to the comprehensive drought data and tools available on the U.S. Drought Portal. The U.S. Drought Portal (Drought.gov), focuses on tools and resources to help water professionals better plan for and mitigate the impacts of drought. In January 2021, NOAA's National Integrated Drought Information System (NIDIS) partnered with the National Centers for Environmental Information to launch the redesigned Drought.gov: a one-stop shop for data, decision-support products, resources and information on drought, including economic impact data and drought conditions and forecasts down to the city, county, and watershed levels.
Learn More & Register for this webinar
Webinar 2 - Exceptional Drought and Historic Extremes in the U.S. West
Thursday, August 24 11:00 a.m. - 12:30 p.m. Mountain time
The western United States is in an exceptional drought. Many of the traditional drought indicators, such as precipitation and temperatures, hit historic extremes over the past year, including a year without a monsoon in the southwest and record low soil moisture leading into winter. With a national audience in mind, this webinar will provide an overview of the unique climate of the western United States and how the last year-and-a-half has been different from the norm across this region. This story will be told from the perspective of a few of the scientists and data providers who will also highlight where to find the data used in their narrative. These may include tools such as the Evaporative Demand Drought Indicator, River forecast center forecast products, the Climate Engine, Soil Moisture, Wildfire related tools and/or Snow Drought.
Learn More & register for this webinar
Webinar 3 - An Eye to the Future: Examining Long-term Drought and Climate Change Trends
Tuesday, August 31 11:00 a.m. - 12:30 p.m. Mountain time
How well does the current drought in the western U.S. compare with historical drought in the region? How well does it compare to what long-range climate models tell us the region may experience? This webinar will highlight recent research that examines long-term trends and future climate change projections of drought in the region and put the current drought, and the current 2-decades of low precipitation, into a historical an