"Wetlands for food security: solution or illusion?" - Wetlandsforum.net event during the 2015 Stockholm World Water Week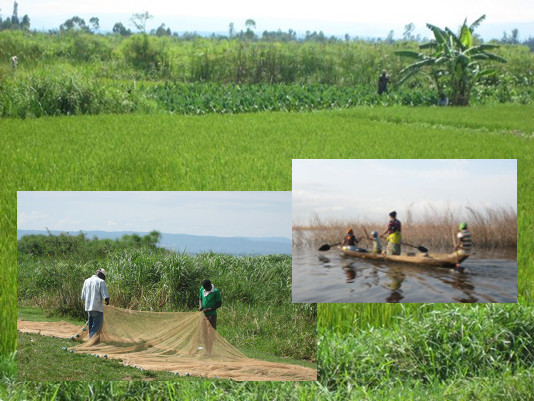 Wetlands play an important role in achieving several of the suggested Sustainable Development Goals, including those on food security and poverty eradication, ecosystems and biodiversity, water and climate change adaptation. If disconnected, actions taken to achieve one goal can easily conflict with others. As prominent example, increasing attention to food security drives wetland conversions across Africa. But intensification of wetlands agriculture for food production can undermine livelihoods of local communities and diminish important regulating, habitat and cultural ecosystem services.
The event will explore the contradictions evident in management of African wetlands to reconcile different views and the problems of scale, from local livelihoods to regional and international policies. The event was developed in consultation with a highly representative cross-section of professionals working in African wetlands in ministries, local authorities, academia, and NGOs. It will stimulate open discussions based on short 5 minute "elevator pitches" representing different perspectives on drivers of and solutions to pressures on African wetlands. Perspectives will include the role of wetlands for food production, water management, disaster prevention, climate resilience and biodiversity, as well as insights on social tensions and land tenure, and option for inclusive economic valuation balancing short-term benefits and long-term risks.