Wetsus Congress 2014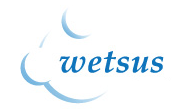 The title and focus of our annual Wetsus Congress on October 6 and 7, 2014 will be: From Knowledge to Business.
We feel honored and proud to present inspiring speakers to kick off the Congress on Day 1. As for the science program at Day 2, we feel fortunate to have two world-wide renown keynote speakers: Derek Lovley on microbiology and Alexander Friedrich on anti-biotic resistance .