World Aqua Congress 2017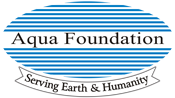 Aqua Foundation is a Non-Governmental Organization working on key aspects of Humanity. Aqua Foundation is organizing international conference 'World Aqua Congress' since year 2007. The conference aims to bring various stakeholders i.e. policy makers, researchers, academicians, industry, NGOs etc., on a common platform for meaningful discussions & deliberations and implementation & execution. 'Aqua Excellence Awards' are also key highlight of the 2 days international conference. These awards are given to promote, encourage & recognise innovations and contributions in the field of water, environment & humanity.
India faces major challenges in the water sector with the per capita availability going down and demand growing due to urbanisation and industrialisation. Inefficiency of water use in agriculture, over-exploitation of underground water and contamination are other issues associated with water management in the country. While there is a wide recognition that around 54% of India faces high to extremely high water stress, smart solutions and sound approaches to the utilization, conservation, protection, and administration of the resource are yet to be implemented.
India needs to adopt best practices in the field of water & environment, without waiting any further. The world is a big global community today and it's always desirable to learn from other counties already having made significant advancement in the field of sustainability. Accordingly, 11th World Aqua Congress (XI WAC-2017) is being organised with an objective to bring best of the solutions from around the world on a single platform, and present them to Indian government, policy makers and industry.
XI WAC 2017- International Conference & Exhibition, aims to bring together policy makers, administrators, academicians, scientists, researchers and industry to exchange and share their experiences, innovations, and ideas about all aspects of Water & Environment. It provides the premier interdisciplinary forum to present and discuss the most recent innovations, trends, concerns, practical challenges and the solutions in the field of Water & Environment.