World Congress of Ocean 2015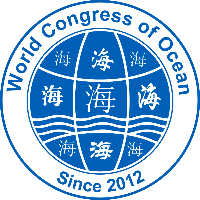 Dear Friends and Colleagues,
On behalf of the organizing committee, it is a great honor to welcome you to the BIT's 4th Annual World Congress of Ocean-2015 (WCO-2015), which will be held on November 6-8, 2015 in Qingdao, China.
The mission of WCO-2015 is to be a platform for exchanging of latest R&D achievements, communication between industrial and academic professionals in the Asia Pacific Region. WCO-2015 started as a showcase with such a great vision and through the years it has grown into a renowned international forum for presenting cutting-edge ocean knowledge. Thanks to the support and encouragement from past participants, the Congress of WCO has shown continuous and substantial growth since 2012. As one of the fastest developing sectors, ocean is generating a huge impact on development of China.
The program of WCO-2015 is designed to let scientists and business executives from the different fields of ocean to present their latest work. The sessions will present the most recent advances in the fields of Ocean. Presentations and plenary sessions will cover a broad spectrum of ocean and coastal issues that are of interest to a multi-disciplinary and international audience with particular interest in policy development. These presentations will identify or offer solutions to problems, utilize case studies, identify knowledge gaps or collaboration opportunities, and discuss broader applications and implications of material presented.
Finally, I would like to express my appreciation to the participants of this conference, hope you enjoy the conference and have a pleasant stay in China.

Sincerely Yours,
Dr. Xiaodan Mei, Ph.D.
Executive Chair of WCO-2015
President
BIT Congress Inc.