World Future Energy Summit (WFES) 2019 - Water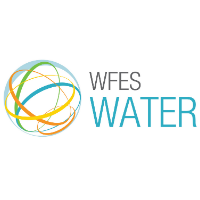 WFES Water Community
The WFES Water is an essential platform for governments and businesses to discuss critical water concerns. It is dedicated to promoting the sustainable production, treatment and supply of water in arid regions. It explores cutting-edge solutions to the problems posed by water scarcity and provides a platform where partnerships can form to face those challenges together. It explores the energy-water-food nexus and the vital necessity of long-term investment in water security, efficiency and innovation.
Water Innovation Hub
At the Water Hub, showcased technologies will include:
SkyH2O , a US Silicon Valley company covering a truly innovative approach to industrial scale Atmospheric Water (AWG) generation.
ASIC (Advanced Science and Innovation Company) , a UAE company that for the first time will publicly demonstrate a break-through cold-plasma and micro vortexes water treatment technology in an operational display.
SulfurSolve , a US company with an operational display of a revolutionary cost-effective chemical regenerative technology for water treatment odour control.
Aquam , a company with an exciting robotic technology for pipe condition and life expectancy assessment.