World Toilet Summit 2016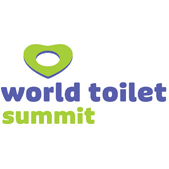 The 15th edition of the World Toilet Summit and Expo will be organised for the first time in Kuching, Malaysia from the 27 to 29 October 2016.
This year`s summit aims to identify the main challenges countries face in developing and enhancing sustainable sanitation infrastructure. Dedicated to the theme `Happy Toilet, Healthy City`, the summit will address topics of Capacity Building; Technology, Design and Maintenance; Government Policies; Hygiene Education; Social Development & Corporate Social Responsibility.
The World Toilet Summit is World Toilet Organisation's annual advocacy event since 2001. The event has successfully provided a platform for public, private and govt sectors to address key issues in the global context of the sanitation crisis. To learn more about our previous summits, please visit our website.