World Water-Tech North America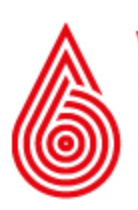 It's been three years since we last gathered the water community together in Los Angeles, and we're set for an explosion of ideas and opportunities when we reunite on September 28-29, 2022.
Now in its 10th year, World Water-Tech North America Summit has become the annual meeting place for the US and global water ecosystem. Utilities, regulators, engineering firms, technology giants, start-ups, and investors come together to exchange insights, be inspired and identify future partners.


We've worked hard to keep you connected over the past three years through a series of virtual summits, but nothing beats the opportunity to meet face to face with someone that could change the direction of your business.
If you've missed sitting round a table and pooling ideas with industry colleagues, you can join one of our many break-out discussion groups or take advantage of one of our private hospitality rooms.
We're also working in partnership with our venue to create plenty of informal networking space where you can catch up with old friends and make those all-important corridor-connections.
The huge strides we've made over the past three years will not go to waste: all of our summits will now be hosted online as well as in person, so that you can choose whether to join us in Los Angeles or log in from home.
Whether in-person or online, all delegates will be able to meet and collaborate on the same platform, opening up the summit to a bigger network than ever before.