WWT Water Industry Asset Management Conference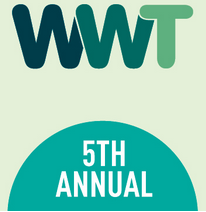 15% DISCOUNT TO ATTEND: The Water Network members are entitled to a 15% discount to attend this event. Register now at http://events.wwtonline.co.uk/asset/ and enter WATERNET15 into the promo code box.
Building on the success of the last four years, the 5th annual WWT Water Industry Asset Management Conference will address how outcome-based regulation in AMP6, and the incentives and penalties that come with it, impact on water companies' asset management practices.
As companies begin to prepare for PR19, it is crucial that lessons are taken from AMP6 to ensure that smart investment decisions are made. As collaboration is growing as an ever-present necessity, it is essential that asset management leaders are able to share best practice.
While totex has the potential to drive operational efficiencies and unlock innovation throughout the supply chain, it requires a shift in mindset and fresh ways of working. Collaboration, procurement, turning data into intelligence and proactive maintenance are key to underpinning the realisation of totex in AMP6 and beyond.
Looking beyond the 5-year regulatory cycle to truly long-term solutions will be crucial. Asset data is developing as an increasingly valuable tool, as real-time modelling is able to more accurately report and forecast opportunities and areas where greater resilience is required.
Attend this CPD-certified conference to hear sessions on:
Planning for PR19
Creating long-term resilience
Innovation & collaboration with the supply chain
Data & energy management for the future
Expert speakers sharing their insight include:
David Black , Senior director, Water 2020, Ofwat
Keith Hutton , Director of strategy & regulation, Bristol Water
Richard Price , Director of engineering & construction, Southern Water
Mark Worsfold , Director of asset management, South West Water
Andrew Dunbar, Water strategy manager, Scottish Water
Thomas Gardiner , Interim head of asset strategy, Northern Ireland Water
Richard Ratcliff , Director of engineering, United Utilities
Martin Vickers , Head of capital investment delivery, South Staffs Water
Jason Tucker , Head of integrated supply chain, Anglian Water
Andy Clark , Head of procurement & contract management, Yorkshire Water
Dan Green , Head of sustainability & innovation, Wessex Water
Andrew Cowell , Chair, BIM4Water
Clive Deadman , Director, Ombudsman , Metropolitan Housing and 1905 Investments ; Chairman, Energy Innovation Centre Investment Forum ; Council member, Institute of Asset Management (conference chair)
View the full agenda, download the brochure, view the complete list of speakers and register at: http://events.wwtonline.co.uk/asset/