XIV World Aqua Congress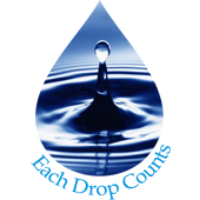 Aqua Foundation's World Aqua Congress (Conference & Exhibition) brings water, environment and related professionals from around the world and offers new insights into how cutting edge research, technological innovation and leading practices shape the major transformation in water management. The conference provides a unique opportunity to learn about the latest trends in best practices, innovative technologies and cutting edge research. Connecting experts from across water and environment sectors, it deliberates on challenges of delivering clean water to growing populations, keeping rivers and water bodies clean & healthy, best practices for ground water exploration and management, industrial water management, enhancing water use efficiency, impact of climate change, policies and regulations, and acknowledging champions of water & environment. Experts, practitioners, decision-makers, business innovators and young professionals from a range of sectors and countries network, exchange ideas, foster new thinking and develop solutions to the most pressing water-related challenges of today. We believe water is key to our future prosperity, and that together, we can achieve a water wise world. The congress presents the collective knowledge and know-how through leading keynote speakers, tech - talks by industry leaders, research paper presentations, poster sessions, showcasing latest technologies in display areas, and open discussions
The 2020 edition of World Aqua Congress aligns itself with theme of UN World Water Day. This year's theme, "Water and Climate Change," highlights the urgent importance of strengthening water security and establishing access to a sustainable water supply in the face of changing climate conditions worldwide. Climate change and water are closely linked. Climate scientists have been saying all along that one of the primary effects of climate change is the disruption of the water cycle. Since so much of everyday life and planning is determined by hydrological systems, it is important to understand the impact that climate change is having (and will have) on drinking water supplies, sanitation, food and energy production. Adapting to the water effects of climate change will protect health and save lives. Using water more efficiently will reduce greenhouse gases. We cannot afford to wait. Everyone has a role to play.
India is growing...practically in every aspect. At 7.6%, India is the fastest-growing large economy in the world today. At the same time, Indian economy is struggling with excessive population growth and changing water resource conditions. India faces major challenges in the water sector with the per capita availability going down and demand growing due to urbanisation and industrialisation.
The conference is being organized along with exhibition on water technology. Various new technologies have emerged for efficient use of water, water management, waste water treatment, distribution, desalination, recycling, re-use etc., and exhibition provides a platform for display of these technologies. The sub-themes of the conference have been aligned with identified goals of National Water Mission, to ensure integration of solutions with policies and priorities of the Government.