YWP Mexico Conference 2013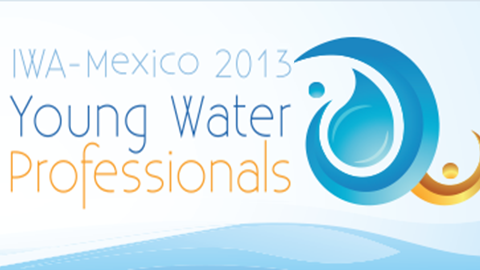 The third event IWA-Mexico Young Water Professional will be an excellent forum for young researchers and professionals working in the areas of management, use and treatment of water, and in the development of technologies and policies for handling sustainable water resources, present their work and meet professionals like them in different parts of Mexico.
This conference is part of a series of national conferences of the International Water Association (IWA), which is one of the largest international associations in the field of water.
The papers to be presented as oral presentations and posters will be on various topics relating to all aspects involved in the water cycle, including research, technology development, management, treatment, culture, politics and economics of water.
The conference invites all Mexican and foreign young professionals, including undergraduate, master's and doctoral graduates, postdocs, young researchers and young professionals involved in the water area.
The congress will be held from 24 to 26 April 2013 in the Auditorium Building Potosino Graduate Institute of Scientific and Technological Research (IPICyT), in the City of San Luis Potosi, SLP. The capital potosina this strategically located in the center of our country so it is easily accessible from different parts of the republic.
In addition to oral presentations and poster sessions, the technical program also will comprise lectures by recognized experts invited to discuss topics on the water edge. The conference will also be organized social activities for attendees will meet other professionals like themselves and start their own contacts with colleagues dedicated to water issues.