A.K GUPTA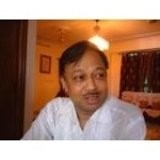 I possess B.Tech (Civil Engineering) from HBTI Kanpur and Master's Degree in Planning from School of Planning and Architecture New Delhi. I have a rich experience of more than 28 years as Head of Department in various Government Organizations at both National and State Level. I have worked as Chief Engineer of Local Bodies of Government of U.P Director (Project Management Unit) Urban Development Department Government of U.P ,Chief Architect of Lucknow Municipal Corporation and Chief Engineer of Kanpur Municipal Corporation Kanpur. During this period I was associated with various prestigious project of State. I was also Nodal Officer of State for a prestigious project of urban development of JnNURM (A centrally sponsored scheme of Government of India) and besides this execution of different type of projects through PPP frameworks and during my tenure as Executive Engineer in various Municipal corporations of State of U.P and as Deputy Director and Director (PMU)in State Govt. Department ,I have associated various World Bank, Central Govt. project from conceptual stage to execution stage and have very rich experience for dealing with Consultants ,preparation of bid documents and co-ordination with various stakeholders like Central Govt. state govt. and various institutions etc.. Besides I have very wide exposure for developing a good liasioning with Private sector for facilitation in infrastructure projects i.e. Transportation Engineering, Traffic Planning, Water supply, Sewerage Project Management.
I have also prepared various reports on infrastructure for State Finance Commission, Twelfth finance commission and this work is equivalent to Ph.D. and I am also member of Institute of Town Planners, Indian Institute of Water works Ass coition .Indian Road Congress and Institute of Urban Transport India possess rich experience in infrastructure projects i.e. Transportation Engineering, Traffic Planning, Water supply, Sewerage Project Management, and Site/ Construction Management. Astute in planning and executing construction projects. I'm proficient in adopting modern construction methodologies compliant with quality standards. I have demonstrated my abilities by swiftly ramping of diverse projects by optimal utilization of resources.
I was associated with Rail Land Development Authority Ministry of Railway GOI, New Delhi as Member(Real Estate and Urban Planning) and Being a Board Member of RLDA providing strategic and operational direction and leadership to RLDA in asset monetization on Railway Land ,project development under Public Private Partnership, BOOT and other models for commercial development of Railway Land and also Develop alliances with funding partners, Formulate an appropriate proposal and bid structure Provide guidance for tendering, project structuring, finance closure, legal due diligence and documentation and other associated tasks. Besides above I dealt with all the State Govt, Urban Development Authorities, Urban Local Bodies, Airport Authorities, District Administration in the matters related to mutation of land, Transfer of land from State Govt. or from Private Parties, Development Control Norms, State Town Planning Act, Master Plan and Zonal Plan etc.
I have Domain knowledge in various infrastructure sectors, Strong network of global contacts in the EPC and related industries a track record of building strategic / technology alliances, joint bidding etc. for large contracts, Strong Finance background and Ability to identify and secure funding sources. Strong inter-personnel skills, ability to manage highly motivated teams and manage cultural diversity. Highly networked with officials at all the levels in government and private business partners.