Abdallah Clement Kamil, Student at Pan African University Institute of Water and Energy Science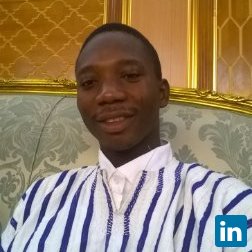 My name is Clement Kamil, I'm currently a student in MSc water science (Policy Track) at Pan African University institute of Water and Energy Science. I obtained my bachelor's degree in BA Community Development from University for Development Studies, Ghana.
My social experience in poor communities has deepen my passion in acquiring professional skills in community development to help solve most problems in rural communities. After my undegraduate studies, decided to narrow down to water, sanitation and hygiene as most rural communities lack access to water.
After my studies, I plan to establish non profitable organisation into water for rural communities advocacy.