Aby Saxen, Manager Expert Cell & DME at Oges G (Pte) Ltd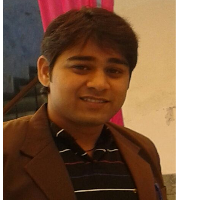 Academically, I am interested in learning new technologies, specifically news and short stories. I'd like my career to revolve around new technologies, which I fondly call "the art of learning new techniques", for I believe in the power of learning & changing techniques and trends to induce change personally and globally.

Currently working for Oges.info which is here to make an impact on the industry through technical conversation, systems-level thinking, users focus and executional excellence. My role is to harness the vast resources and expertise available throughout Oges.info to provide smart solutions for users across the oil and gas value chain.

The network I lead includes more than thousands of highly talented & experienced experts & professionals and we are growing every day. We are dedicated to breaking new ground for Oil and gas concerned people for better performance, solutions for their queries , developing highly enrich platform for the next generation of people of Oil and gas . A bank of knowledge which helps to achieve their goals safely and efficiently as they move into progressively more remote, harsher and hotter environments.

I believe Oges.info is uniquely poised to deliver the new ideas & solutions this industry needs. We can leverage information from our experts in Drilling, Healthcare, Exploration , Production and of such more categories related to Oil & Gas field. This platform is expanding day by day and here we will work on all things Oil & Gas. And that's just the beginning. Exciting stuff.