Erik Rumbaugh, Vice President at Aster Bio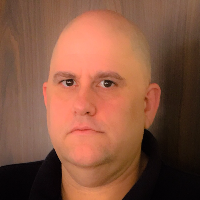 WHAT I DO
I help waste treatment system operators improve their biological process treatment efficiency using molecular testing, evaluating the wastes being treated, existing equipment, operations, and effluent treatment targets. Recent projects include:
Using molecular diagnostics to improve wastewater treatment unit monitoring

Development of 16s Microbial Community Analysis (MCA) - a total microbial census with actionable items for wastewater operations.

Installing rapid qPCR testing for monitoring key organisms on a routine basis.

Creating a highly concentrated ammonia oxidizing & nitrite oxidizing bacteria culture for rapid restoration of nitrification.

Use of a thermotolerant microbial strain with excellent EPS production for use in wastewater treatment plants with temperatures above 45 deg C.

Phenol and cyanide degrading cultures to address high strength influent and reduce impact upon indigenous microbes.
WHO I WORK WITH
I work with leading water treatment chemical companies in addition to both industrial and municipal water treatment system engineers and operators. With the background in biological conversion of pollutants, I have also worked with animal feeding operations, aquaculture, and bioremediation companies to provide customized microbial/enzyme products.

WHY IT WORKS
By focusing on biological waste treatment, I offer a different perspective than traditional chemical and equipment companies. Often biological issues are masked by chemical addition, reducing flows, or capital expenditures. Removing existing biological unit bottlenecks, often results in more efficient and lower waste treatment costs.

HOW I DO IT
I start with a free evaluation of your current treatment system, influent, and goals. From this initial evaluation, I can determine if there are opportunities for using biological treatment or improving the existing biological unit operations.

WHAT MAKES ME DIFFERENT
In over 25 years working in biological waste treatment, I have worked with a wide range of systems, influents, and unique waste challenges. Combining this experience with continual research, allows me to bring customers a full range of options. My goal is to become a valuable resource of valuable information to my clients.