George Hawkins, Founder and CEO at Moonshot LLC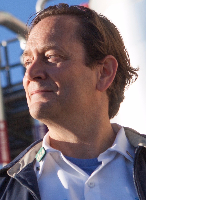 George S. Hawkins, Esq.
Founder and CEO, Moonshot LLC and Moonshot Partners
Professor of Practice, American University
George Hawkins launched his leadership and innovation-focused consulting business Moonshot LLC, and a parallel non-profit enterprise Moonshot Partners, after stepping down as CEO and General Manager of DC Water, where he served for eleven years, including several as a Board member.
During his tenure, he became well known across the water sector for transforming DC Water into an innovative, customer-driven enterprise, while tripling its investment in clean water. DC Water's innovations ranged from award winning Green Infrastructure and a $500 million investment in clean energy, to creative social media campaigns and patents for new treatment technologies that require less energy and chemicals but achieve better results. DC Water issued the nation's first century bond, world's first environmental impact bond, and spearheaded programs to support low income customers and provide meaningful job opportunities for District residents.
George serves on the National Infrastructure Advisory Council, which provides advice to the White House on infrastructure policy. George is a strategic advisor to Xylem, Inc., one of the world's largest water technology companies. George is also an Executive in Residence for XPV Water Partners, a private equity firm that focuses on innovative water technologies. George is on the Board of Directors of the North American Electric Reliability Corporation, which ensures the reliability of the bulk electric grid, and on the Board of Directors of the US Water Alliance. George also serves as a Professor of Practice for American University's School of Public Affairs, where he teaches graduate students about urban development, infrastructure and innovation.
Prior to joining DC Water, Mr. Hawkins was Director of the District of Columbia Department of Energy and the Environment and served as Executive Director of several non-profit organizations in New Jersey, including the Watershed Institute, and previously held senior positions with the U.S. Environmental Protection Agency and the law firm Ropes & Gray.
George is a popular speaker and story-teller on water, infrastructure and environmental issues and seeks every opportunity to interact with both C-suite leaders and front-line personnel. He graduated Summa Cum Laude from Princeton University and Cum Laude from Harvard Law School and taught environmental law and policy for the Princeton Environmental Institute from 1999 to 2017. He has been the recipient of numerous awards for leadership and public service, including the American Water Works Association's Fuller Award for Leadership and Innovation, Governing Magazine's Public Official of the Year in 2015, Water Environment Federations Public Official of the Year in 2016, and the Water Leader of the Year Prize in 2017. DC Water was awarded the US Water Prize in 2016.
George has hobbies that range from jazz piano and bass guitar to work as a farm hand. He is married with five kids and is an avid hiker with his wife Natalie, and is put to shame by her in skiing, skating, tennis and all sorts of other sports.