Jagdish Kumar Bassin, Chief Scientist & Head, CSIR-NEERI Zonal Lab Delhi (Retired)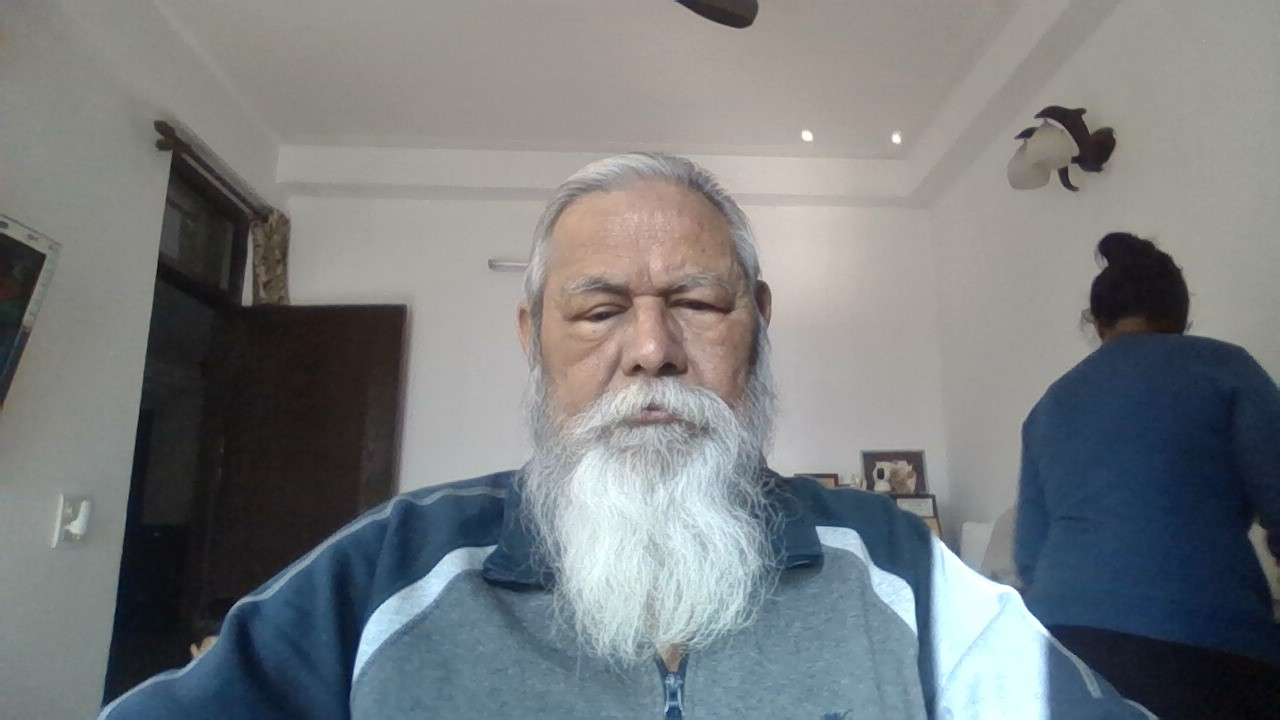 Area of Specialization :
Environmental Engg.: Wastewater Engg. (Wastewater Treatment Plant Design), Env. Monitoring (Air & Water Quality), Mathematical Modelling (River Water Quality Modeling)
Electronics Engg.: Digital Electronics & Instrumentation (Digital Circuits & Microprocessor Applications); Computer Application Software Development
Spcialized Training : 1)Mathematical Modelling, CMMACS, Bangalore
2) Remote Sensing Techniques, RRSSC, Nagpur
3) GIS/DIP Software Packages, NEERI, Nagpur
Recognitions :
Member on various advisory committees of Govt. of India:– WQAA, RAC-NGRBA, Roshini Initiative in President House, Research-in-Environment MoEF&CC, etc.

Member on different Committees constituted by Rajasthan State Govt., BIS, DPCC, CBIP, MNIT, CPCB, Paper Setter for CPCB, MNIT etc.

External examiner for Evaluation of M.E. (Env.) Theses at MNIT, Jaipur

Co-guide for several M.E. (Env.) Thesis at MNIT, Jaipur

Invited Lectures at various Institutes / Universities
Key Qualifications : Pursuing Ph.D. (Env. Engg.) at IIT Delhi,New Delhi
Degree

Class

University / Board

Year

Awards / Scholarships

M.E. ( Environmental Engineering )

I (Hons.)

Malaviya Regional Engineering College, Jaipur (Now MNIT)

2000

Honours Degree awarded.

Certificate Course in Computer Programming

-

Vishveshvaraya Regional College of Engg., Nagpur (Now VNIT)

1983

First Prize awarded.

B.Sc. (Engg.) Electronics & Communication Engineering

I (Hons.)

Regional Engg. College, Kurukshetra University.

(Now KNIT)

1975

Honours Degree awarded. Merit Scholarships awarded.

H.S.S.C.

I

Maharashtra State Board of Secondary Education, Pune

1970

18th Merit with distinction in Physics, Maths, Chemistry, and Marathi
2nd Prize, by Jour. of Indian Water Works Association –

J.K. Bassin, I. Gupta & A. Gupta, "Graph Theoretic Approach to the Analysis of Water Distribution System", Jour. of IWWA, Vol. XXIV, No. 3, pp 269-276, 1992

John C Gammon Medal, by Journal of Institution of Engineers (I) -

S.P. Sharma & J.K. Bassin, "Shell-cantilevers as Walls for Large Rectangular Tanks", Journal of IE (I), Vol 79, pp 59-62, 1998

Research Publications
Research Papers : 45

Conferences/ Workshops : 70

Chapters in Books : 1

R&D Consultancy Projects: 48

Technical Reports : 56
Prestigious Recognition received:
'Gold Award' to 'Ecology and Environment' theme pavilion at the mega event by - CSIRTechnoFest at IITF-2010. I was active member of the pavilion and led the DZL team.

First Prize Shield awarded to NEERI for "Design & Construction of CETPs for Small Scale Industrial Clusters at Pali and Balotra in Rajasthan", by CDC, New Delhi. 2002. (Team member).
Mr. Bassin has about 45 years of experience including in government department, in industry, and in Research & Development experience. He has been working as Consultant to National Water Mission (MoWR,RD&GR, GoI) after retirement as Chief Scientist & Head, CSIR-NEERI Delhi Centre. At Delhi Centre of CSIR-NEERI, he was leading a team of dedicated and enthusiastic scientific manpower. He has made significant contributions in a number of sponsored research and consultancy projects in the field of water supply, water quality assessment and water quality modeling, environmental planning, common effluent treatment plant & sewerage systems, EIA studies, and software development .
He has wide experience in environmental monitoring and environmental system design including design of wastewater treatment plant; design of water distribution systems; mathematical modeling. He has vast experience in various computer related fields both in the development of system and application software. He has about five years experience in design of wastewater collection and treatment systems and has developed a software package for design of wastewater treatment system. During the course of his research career in CSIR-NEERI, he has worked on the development of a number of algorithms and computer software packages. He has extensively used software packages for water quality modelling, specifically QUAL2E and WASP-III & WASP-4 in a number of environmental impact assessment studies.
He has a working knowledge of modern techniques of analysis like digital image processing (DIP) and geographical information system (GIS). He has used ARC/INFO – GIS and ERDAS – DIP software in the developmental planning projects. He is well-versed with all Microsoft Office products and programming in VBA, Visual FoxPro, Excel Macro development, etc.
He has four years experience in the field of sophisticated analytical instrumentation, particularly in microprocessor based systems.
Computer Software Packages Developed
He has proficiency in computer programming and efficient use of a number of application software packages. He has developed a number of software packages and utility software, viz.:
Optimal Design of Rising Mains, Check Analysis, Probable Composition, EQ Tank, AQI Calculator, BEES-EVAL, WWTP,WATDIS, DOWATTS,RECIPES,COMPLEX, ROTSYM,NAAQM-DHS, etc.
CheckAnalysis & Probable Composition, EQ Tank, Optimal Design of Rising Main, AQI calculator – MS Excel utilities for checking correctness of analysis, probable composition of water, design of tanks for W/WTP, rising main analysis, and calculation of AQI based on IndAQI, CPCB.

WWTP, WATDIS, DOWATTS – Software for Design of Wastewater Treatment Plants, Optimization of Water Distribution Systems, and optimization of Water Treatment plant

DHWANI – Environmental Noise Prediction Model

NAAQM-DHS– Database Software for National Ambient Air Quality Data

RECIPES – Software for estimation of Nutritive value of prepared food items

COMPLEX & ROTSYM – Post-processor for 'COMPLEX' & 'ROTSYM' Structural Engg. Design software