Kevil Vavaiya, Infrastructure Engineer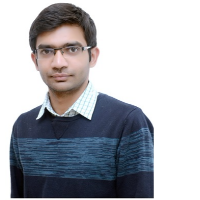 I have around 6 years of experience after post-graduation in water and wastewater engineering. Forward thinking professional with all aspects of designing and planning of large scale water and wastewater infrastructure project. I have worked on number of development project predominantly in India, Sweden and North America and has gained extensive experience in private and public-sector infrastructure development work.
I have also enrolled membership of Institution of Civil Engineers UK and actively working to complete attributes for chartered engineer. I have also earned "SPOT AWARD "for extra mile of work and project contribution in last year. I have good amount of experience in various design software.
I am good team player and always puts effort to understand and explore the software's. I am a dedicated team member and is good in his basic knowledge and understanding of work. I have the capability to develop as a good engineer and lead the project.
Key projects that best illustrates the experience:
· Purple Line Light Rail, Maryland, North America
· Katrineholm-Vingålker water distribution modelling, Stockholm, Sweden
· VA Brån, Vännäs Municipality, Umea, Sweden
· Development of Plotted Community, Sector 60, Gurgaon, India
· Nagpur Town Planning Scheme-2, Nagpur, India
· Electronics Manufacturing Clustre-2 and GMR Kakinada, Kakinada, India
· Rajiv Awas yojana project, Ahmedabad, India