Lalit Vashishta, Diva Envitec Pvt Ltd - Managing Director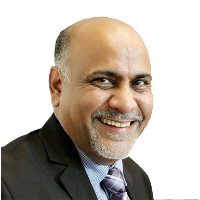 Diva Envitec Pvt Ltd a Process Engineering Company catering to a wide spectrum of Industries including - Chemical, Pharmaceutical, Fertilisers, Sugar and Distilleries, Biomass, Oil and Refineries.

Design and execution of Filtration and Separation solutions, across Industry verticals, working closely with clients, contractors or Consultants to address various challenges in the product recovery, particulate removal in process industry or in contamination, pollution and waste management space.

Exporting Membrane based waste water treatment systems, Caustic Brine recovery plants, Cellulose Separation for Bioethanol, Enzyme recycling plants, Precious metal catalyst separation and recycling plants to different parts of the world.

Strengths and Specialties:
- Turn-Key solution in Filtration and Separations
- Wastewater treatment and advanced treatment systems
- Process Intensification, improvement, product recovery - API/Pharma/Chemical Industry
- Hot Gas filtration / Separation- Ammonia, Oxygen, Corrosive gases, Biogas, Syngas
- Solvent dehydration - Vapour permeation
- Membrane Filtration processes RO/NF/UF and MF
- Caustic Brine recovery from Waste process stream
- Dye Bath Colour removal / Brine recovery
- Precious Metal Catalyst Recovery - Hydrogenation, Hydrogen Peroxide Manufacturing
- Specialised fabrication and Heavy Engineering - Reactors, Columns, Coalescers, Scrubbers etc.

Engineering today for a greener tomorrow.
http://www.divaenvitec.com