Lucy Price, Attraction & Resourcing Coordinator at Veolia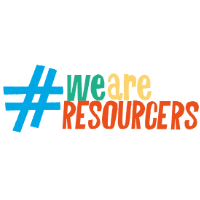 About Veolia?
We are the UK leader in Environmental Solutions. We offer services and expertise in waste, water and energy management helping to build a more sustainable future. As a global organisation, our work focuses on delivering simple but innovative solutions to preserving natural resources, reducing pollution and protecting our environment.
We live in a world that needs to take care of its resources, and our mission is to 'Resource the World'. Improving communities and protecting the environment are right at the heart of our business.
But it takes more than just words and ambition to achieve this, it takes the daily efforts of thousands of people across the UK to bring it to life. Together our employees make our communities better. They are the resourcers, behind the resources. They are real people like you, and they make real change happen every day.
Veolia is committed to creating a diverse and inclusive environment and is proud to be an equal opportunity employer. All applicants meeting the minimum criteria for the role will receive consideration for employment without regard to age, gender or gender expression, disability, race or ethnicity, religion or belief, sexual orientation, or veteran status.