Michael Clough, Senior Project Manager at T2 Utility Engineers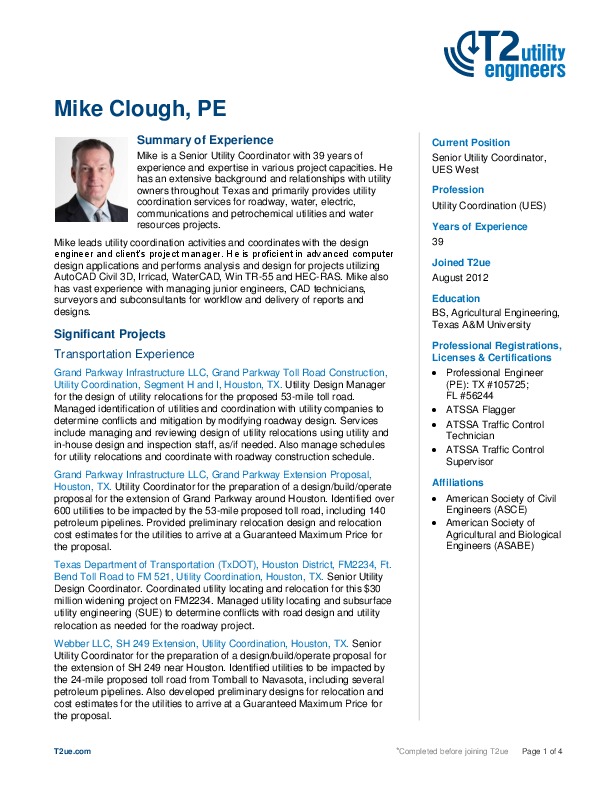 Michael Clough has worked at the project management level in many different types of water resources projects. He has over 30 years experience in potable water treatment and distribution, desalinization, reuse water, wastewater conveyance and treatment, agricultural irrigation, drainage, farm development, water use permitting and stormwater permitting. He has worked as a consultant for the planning, design, permitting, construction and operation of many types of projects.
He has worked on projects in Florida, Arizona and Texas, as well as worldwide and is familiar with many types of water resource issues and subjects.