Patrick McEnery, Consultant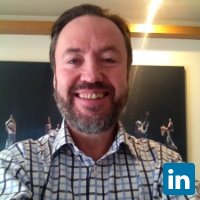 Head of Business Development for WEX Global
Now in its 10th successful year, WEX Global has continued to build a great reputation as an important meeting place for top people in the leading organisations that are really making a difference in the world of water and energy.
WEX GLOBAL is an action oriented summit which places business meetings at its heart. A programme of pre-selected mutually agreed one to one meetings are combined with an outstanding conference of internationally renowned expert speakers and numerous other networking opportunities such as themed lunches, a gala dinner and other receptions. It is a unique opportunity to form strong international business partnerships at a single exclusive location. Every delegate receives a personalised agenda which means that at WEX, you will shorten your sales cycle with a top down selling approach that initiates relationships directly with senior decision makers.
—
Would you like to register to the WEX Global summit but don't know what are the next steps? There are different options available for attendance. The package available for you and your company to attend WEX Global depends on whether you are a supplier or a delegate. To find out click this link.