Prof. Pradeep Nair, Professor & Director Research at Central University of HImachal Pradesh, India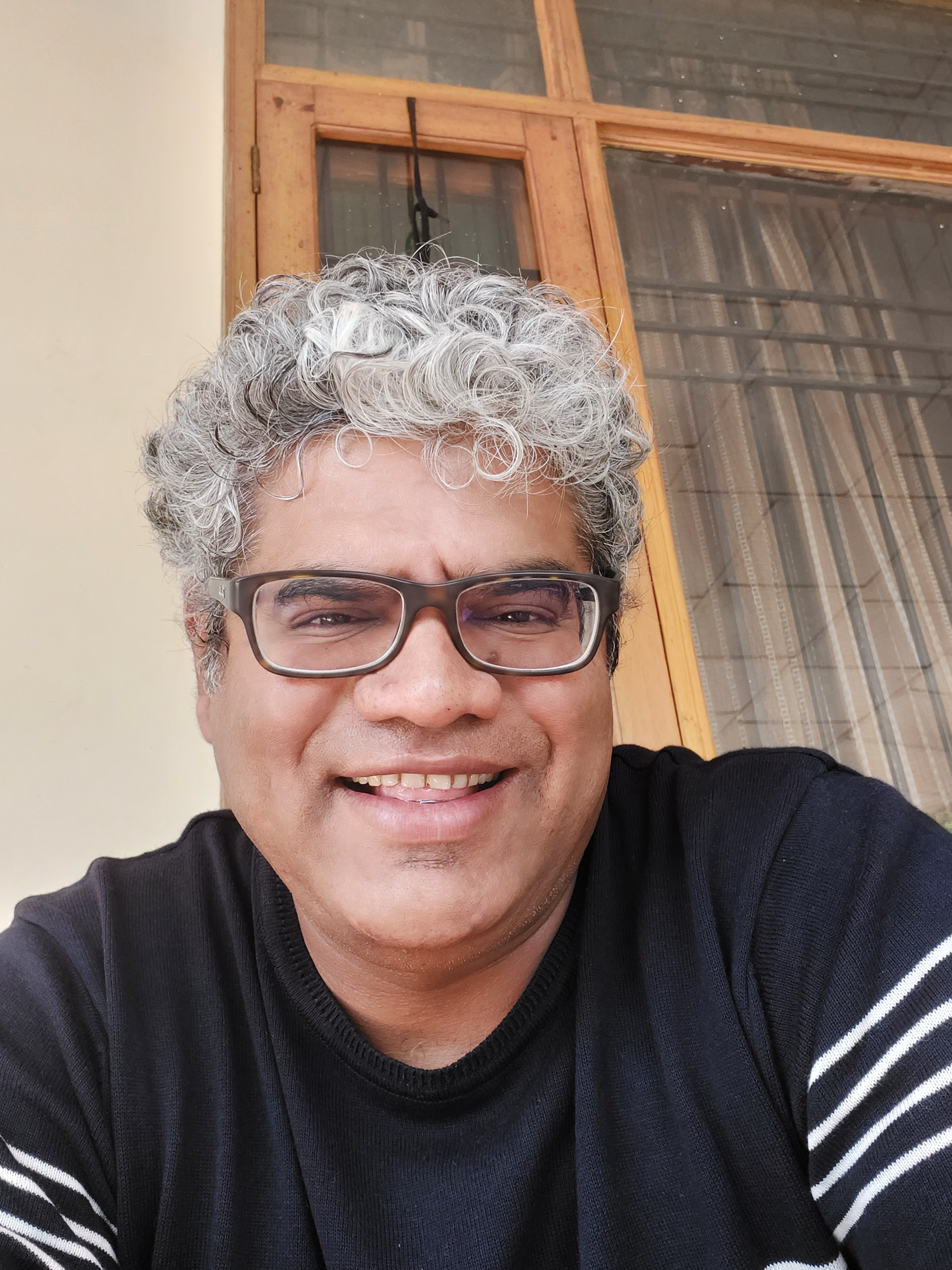 Pradeep Nair is Professor of New Media in the Department of New Media and Director Research of the University. Previously he was Dean of the School of Journalism, Mass Communication and New Media from 2015-2022; and Head of New Media from 2012-2022. His research and teaching is in the fields of critical communication theories, new media in shaping public opinion and behaviour in the context of state-society nexus, exploring the relationship between local media and climate change, understanding the impact of climate change on local ecologies and health communication and governance.
He has published widely in the field of communication and media studies, health communication and governance including role of media in developing people's perception about climate change by using their considerable public trust to build acceptance through small narratives ( Journal of Development Communication, 2022 ), policy and response strategies adopted to deal with restricted physical access to socio-economic infrastructure, facilities and services amid the Covid pandemic with a focus on cutting-edge health technologies at its core ( Frontiers in Digital Health, 2022 ); exploring the potential benefits of media exposure on wellbeing within the disciplinary boundaries of media psychology, while looking at the Indian and Tibetan understanding of the wellbeing construct ( Asia Pacific Media Educator, 2021 ), Framing of community dynamics by small town journalists in Dharamshala, India ( Newspaper Research Journal, 2020 ), Journalism Education in Post-Truth Era ( Journalism and Mass Communication Educator, 2019 ), Identity Crisis versus Ethical Dilemmas of Small Town Journalism ( Journalism Education, 2018 ), Contextualizing Fake News in Post-truth Era ( Asia Pacific Media Educator, 2017).
Professor Nair is a member of Commission on Education and Communication (CEC) of International Union for Conservation of Nature (IUCN), Water and Climate Coalition (WCC), Citizens' Climate Lobby (CCL) and The Water Network (TWN). His engagement is in exploring the expanded role of communication outreach in increasing the ability of local communities to engage them in advocacy and policy issues related to climate resilience and maintaining the local biodiversity. He is an Expert member of the Standing Committee on Research Methodology (SCRM) for the research projects of the Bureau of Police Research & Development (BPRD), Ministry of Home Affairs, Government of India.
He is presently the Senior Editor in the Editorial Board of Centre for Agriculture and Bio-science International (CABI) One Health Resources, Associate Editor of Connected Health a speciality section of Frontiers in Digital Health and Associate Editor of Political Communication section of Frontiers in Communication and is the Editor of a research section on Health Technologies and Innovations to effectively respond to the Covid-19 Pandemic. The section deals with cutting-edge academic research and industry-scale manufacturing and production of healthcare innovations to deal with the challenges posed by the pandemic. He is also one of the Editors of the Research Topic Collection – Highlights in Connected Health 2021/22 – a collection aims to showcase a selection of high impact articles authored by leaders in the field. This research collection highlights the broad diversity of research performed across the connected health section, and aims to put a spotlight on the main areas of interest. He is in the Editorial Board of Journal of Educational Technology Development and Exchange (JETDE) published by the University of Southern Mississippi, United States and had served two consecutive terms in the Editorial Board of the journals - Asia Pacific Media Educator (SAGE & University of Wollongong, Australia) and Pedagogy in Health Promotion (SOPHE & SAGE). He has been awarded Top Peer Reviewer in Social Sciences by Web of Science and Clarivate Analytics in 2019 and is currently reviewing for British Medical Journal, WHO Health Bulletin, European Policy Review, Health and Technology, Pedagogy in Health Promotion, Communication Inquiry, Asian Ethnicity, Journalism Studies, Journalism Practice and Frontiers in Public Health. His recent work concerns macro and micro ecological interventions related to environmental stability, climate resilience and maintaining the local biodiversity through mediated narratives.
Prof. Nair supervises doctoral students undertaking research on participatory democracy and governance in developing economies, media governance processes, digital disinformation and health communication and promotion.