Tass Peters, Environmental Scientist, Environmental Monitoring solutions and IoT At OneTemp PTY LTD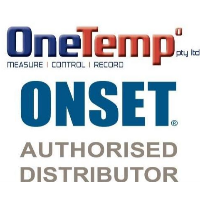 Currently employed in providing Environmental monitoring solutions used to measure, record, and manage data for enhancing Environment's throughout Australia and New Zealand.
Managing Applications in a broad range of monitoring and project applications from verifying the performance of green buildings and renewable energy systems to agricultural, coastal research, Weather Stations and Pharmaceutical/Medical monitoring.
Engaging in IoT (Internet of Things) Solutions for complete sensing, data tracking, monitoring and alerting solutions that have been tried and tested in some of the most demanding industries.
Software solutions to provide alerts via SMS Text Message, Email and/or Voice Call when sensors detect and control user defined conditions.