Terje Tvedt, Professor in History and Political Science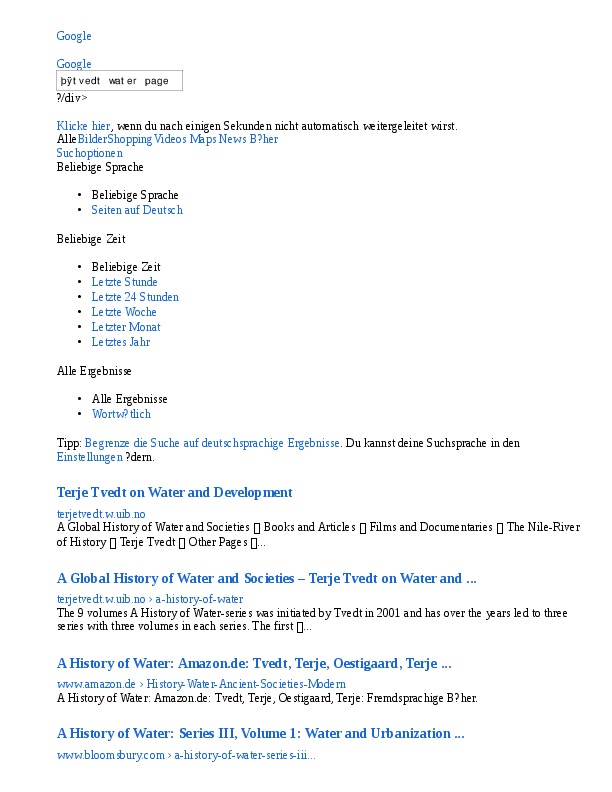 This film clip is taken from my Youtube channel which is solely devoted to the role of WATER IN WOLRLD HISTORY. https://www.youtube.com/channel/UCA6IbXwI8kF-GzputhX0dIQ
I am a Norwegian professor in three disciplines (History, Political Science and Development studies), currently working as a professor at the Department of Geography, University of Bergen.
I have written and published a number of books on water and history, with a special focus on big rivers, and the Nile. I have also written and co-directed TV-documentaries on water in the world and been the President of The International Water History Association. The documentaries have been bought by networks like Netflix, Al Jazeera, History channel, National Geographic, Discovery, Documentary channel and a great number of national TV-stations.
My latest publications: "The Nile. History's Greatest River" (2021), "Water and Society. Changing perceptions of Historical and Societal Development (2020), and "A History of Water" in 9 volumes (2006, 2010 and 2016) (I was Series Editor of this collection of articles written by 225 scholars from all over the world.), and "A Journey in the Future of Water". The books have been translated into English, Chinese, German, Dutch, Italian, Danish, Swedish, Ukranian and Estonian.
To find out more about my work, it is possible to download articles and book chapters from my "Water page": https://terjetvedt.w.uib.no/