alpha software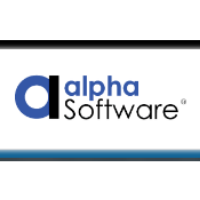 Alpha Software's development platform "Alpha TransForm" is designed to allow water authorities to eliminate paper inspection and other paper forms and replace them with powerful offline-capable mobile apps.
There are other vendors who do this at least on the surface.
What distinguishes Alpha Software is that our platform allows these mobile apps - which can replace complex forms and workflows, to be built in hours or a few days vs weeks or months required by alternative solutions
The two ​factors that ​makes Alpha ​TransForm stand ​out are ​
1) Speed of ​Development of ​custom mobile ​apps is done in ​hours or a day ​or two at the ​most vs weeks/​months for the ​competition ​
2) Power - ​even though ​Alpha TransForm ​was build for ​very rapid ​development it ​does not do ​this at the ​expense of ​power. ​