ALVIM Biofilm Monitoring Technologies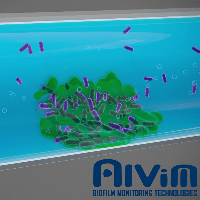 ALVIM Srl is a Company born in 2012 from the collaboration between Italian public research (CNR-ISMAR Genova) and private companies. ALVIM provides innovative, high-tech solutions for the detection of biofilm (usually known as biofouling, biological fouling, bacterial fouling or slime) in industrial plants.

The bacteria detection devices manufactured and commercialized by ALVIM are currently used worldwide, and every day they help the Technical Staff in charge of cleaning and sanitation treatments, in different industrial fields, to optimize such procedures and to prevent biofilm-related issues, ranging from microbial corrosion (MIC) to Legionella risk.