AqMB Software: Engineering Design, Procurement & PLM for Water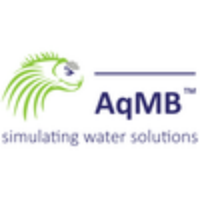 AqMB is a single platform with 3 separate yet integrated products:
Designer: Water and waste water process design software 'in the cloud' for engineering consultants and OEMs. Designer creates a "Digital Twin" of the treatment plant in 70% less time than conventional methods – with no errors.
SupplierLink: Virtual marketplace and vendor-maintained product lifecycle management (PLM) system for equipment components used in water treatment plants.
Prophet: Forecasting and optimisation software using the digital twin to predict, monitor and compare the actual performance of the plant against predicted performance. Using machine learning techniques, Prophet "learns" how the actual plant performs and can predict actual performance up to 24 hours in advance.