AquaMaint for Water Tech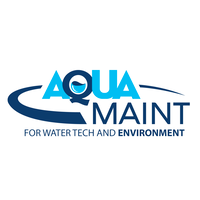 Since 2002, Aquamaint for Water Technology & Environment Company has earned a reputation for reliability and proven performance serving the domestic & industrial water treatment needs of our customers. Based in Alexandria, Egypt.
Aquamaint is conveniently located to serve the entire Egypt, including Mediterranean Coast & Red Sea coast regions.
The ranges of Aquamaint's water treatment capabilities include Complete Water Treatment Services and its chemicals.
Aquamaint have a team of professional water treatment experts provide technical support and maintenance services.
Aquamaint's goal is to offer our customers top quality and excellent value for their Money. We look forward to many more years of success.