Best Water Technology (BWT)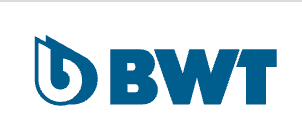 BEST WATER TECHNOLOGY - BWT
"For You and Planet Blue."
Our name says it all: we understand our mission to be to develop the best water treatment products and services anywhere. But even more: water is our mission. We ensure hygiene, safety and health in people's day-to-day contact with water. We continuously pursue our research to develop innovative solutions, and work to further enhance our products.
We aspire to provide our customers with the highest quality water treatment systems, technologies and services while simultaneously conserving the resources of our blue planet.