BMS - Butler Manufacturing Services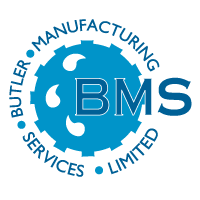 BMS is a family owned company that was established in 1986 and celebrates 32 years in business in 2018. It is a specialist designer and manufacturer of products for the sewage, waste water & surface water treatment markets and aims to provide prefabricated products of superior design, quality and excellent value.
It places particular emphasis on producing package (all in one) products that are delivered 'ready to go' using only parts and techniques of world renowned quality. To achieve this, BMS employs an ISO 9001 Quality Management System validated by the NSAI and has adopted 'World Class Manufacturing' (WCM) processes since 2002. BMS continually innovates with a constant improvement approach to all products through its R&D department, resulting in a continuous pipeline of new products and refinements to existing products.
BMS has a long term track record in the waste water and surface water treatment markets and now has products in 40 countries worldwide. BMS is Ireland's leading manufacturer of mid range package sewage treatment systems and largest producer of surface water treatment products. The company is now in the unique position to be able to offer a 'one stop shop' for all surface water and attenuation requirements from design to installation.