Bonneville Environmental Foundation (BEF)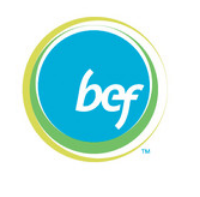 Bonneville Environmental Foundation (BEF) is a wholly independent 501(c)3 organization with a 21-year successful track record leading work in water transactions, water quantity and quality improvement, and project design and management across the Western U.S.
BEF continues to expand this work across North America; in 2017 the organization's Change the Course campaign earned the U.S. Water Prize, and in 2019 BEF was awarded both the Meyer Memorial Trust "Water Hero" Award and the Headwaters Award from the Arbor Day Foundation recognizing innovation and impact in this work.
BEF's comprehensive and diverse water project funding and transaction experience includes:
Water program management and design
Water project funding and innovation for over 35 non-governmental organizations (NGOs) and community-based organizations (CBOs)
Water project portfolio development that includes over 100 contracts representing water projects across 13 U.S. States and Mexico
Under the Business for Water Stewardship (BWS) Program, BEF has developed and managed water transaction projects and programs to support corporate sustainability objectives and has implemented this work across North America. BEF currently works with partners like Danone North America, Coca-Cola, Facebook, Waste Management, Microsoft , Intel, and others to invest and leverage private funds that support environmental water projects throughout priority geographies.