Caloris Engineering, LLC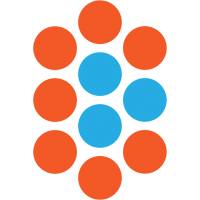 Founded in 2006 by a team of uniquely qualified individuals who have been actively involved in the evaporation and drying fields for several decades, Caloris Engineering, LLC, has become the technological leader in evaporation and other thermal processing solutions.
Today Caloris expands its substantial evaporation experience to include the design of membrane filtration and spray drying process systems for food and dairy industries, as well as for water reuse and wastewater treatment applications.
Both Caloris' custom and pre-engineered packaged systems are designed to meet our customers' specific concentration/purification needs utilizing the most cost-effective and energy-efficient technologies available. Whether concentrating dairy, food or juice products at a high-volume production facility or processing industrial wastewaters to reduce transportation and treatment costs and recover re-usable water, Caloris provides a range of options and technologies.
Visit our web site to learn more about:
- Custom Evaporators
- Compact Evaporators
- Mobile Evaporators
- Evaporator Consulting and Rebuilds
- Membrane Filtration
- Spray Drying