Cavitation Technologies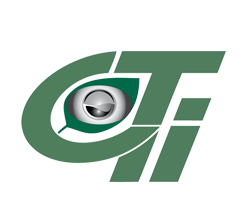 Cavitation Technologies, Inc.
Cavitation Technologies, Inc. (CTi) is an innovative leader in processing liquids, fluidic mixtures, emulsions and suspended solids. The Company focuses on the practical implementation of in-house innovations and breakthroughs and sees its main mission as addressing the current and future needs of major industries. Founded in 2007, CTi designs and manufactures state-of-the-art, flow-through, robust, hydrodynamic cavitation-based devices and systems; the Company develops high-efficiency processing technologies for use in edible oil refining, algal oil extraction and renewable fuel production, biodiesel, alcoholic beverage enhancement, water treatment and expeditious petroleum upgrading. The Company is committed to operating in a responsible manner that ameliorates its environmental impact and pioneers technologies that save and protect natural resources.
The Company has commercialized its patent-pending CTi Nano Neutralization® process, offering the refiners of edible oils and fats significant yield improvements, substantial cost savings and environmental benefits. As an add-on to existing neutralization systems, the Company's patented Nano Reactor® allows refiners to significantly reduce the processing costs, increase the yield and perfect the oil's quality. The Desmet Ballestra Group, the leading global solutions provider for the edible oil and fats and biodiesel industries, has partnered with CTi to market this breakthrough technology worldwide to large-scale facilities.