CITAL srl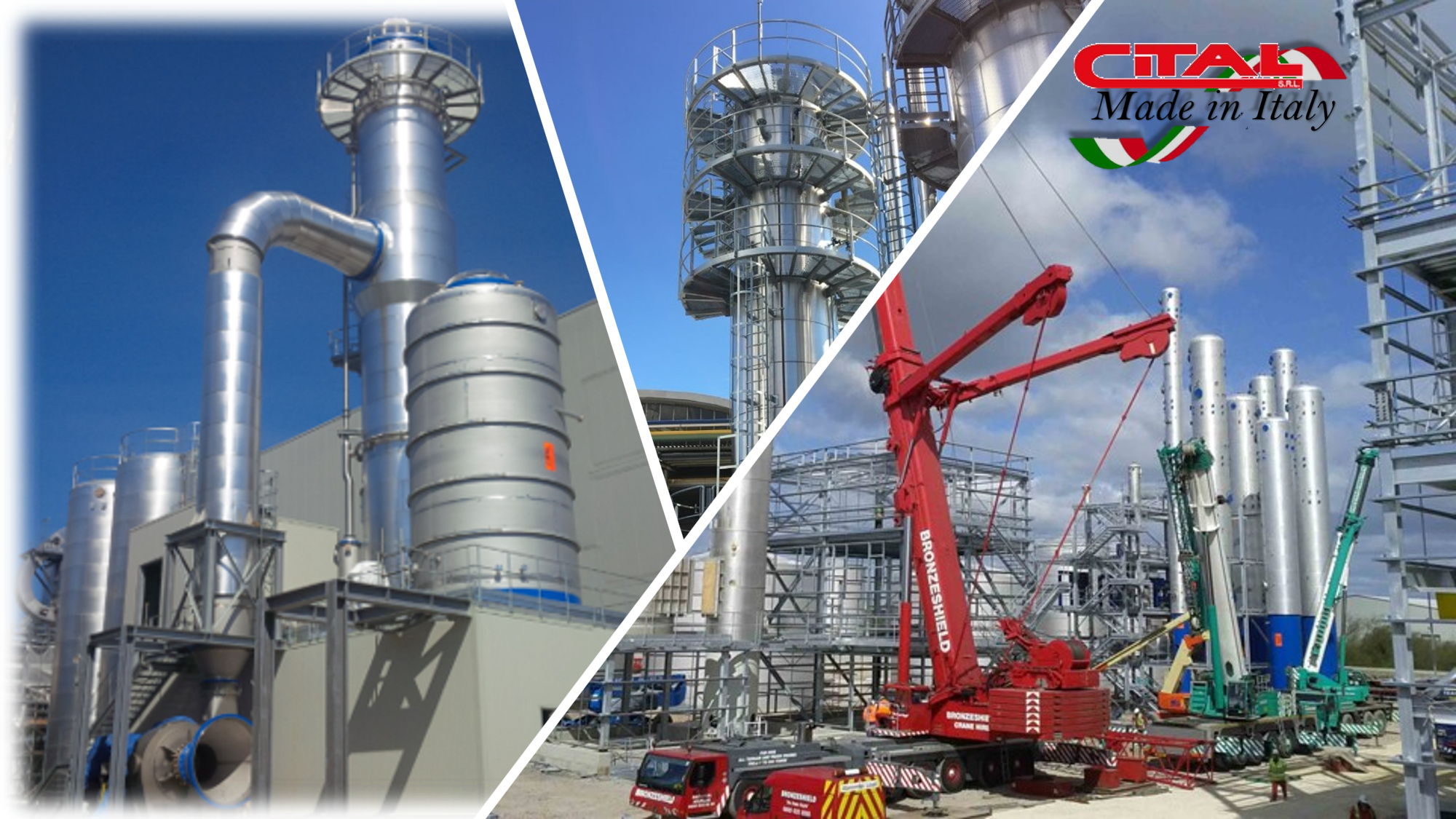 Cital srl is an Italian company with over 40 years' experience in the study, design and realization of pressure vessels, columns, heat exchangers, tanks and plants for the paper mills , food & beverage, pharmaceutical, biochemical, petrochemical, water treatment, biofuels, fertilizer, oil & gas and energy, both in stainless, carbon steels, duplex, lean duplex, super duplex, nickel, titanium, and exotic materials.
Our service includes the full process from the design, manufacturing, test, transport, erection, and final hand over of the equipment's, following strict safety procedures and reliability.
Our main strength included the selection of high quality material, experience engineering, welding and fabrication know how, the ability to work on customized projects and solutions for our customers, high level of flexibility (from bidding stage to commissioning), a global operational reach, safety orientated, reliable and with a strong company ethics.
We can claim some of the largest work done in past and recent years: Such as 24 fermenters for four plants to produce yeast in Venezuela; A new plant to produce milk powder for a large MN here In Italy. We supplied columns, heat exchangers, storage tanks for the fermentation and alcohol distillation plants at Sas van Gent and Maastricht in the Netherlands, Paris, and Manchester. We also supplied the same for distillation plants in Aalst, Belgium and Selby, UK. We are the preferred suppliers for a big pet biopolymers processing plant in the USA and currently working on columns for another distiller plant in Australia. All our references are made up of big international groups and multinationals within the Food & Beverage, Pharmaceutical, Biochemical, Power, Pulp & Paper, Fertilizer, Biofuels, Distilling, Water treatment and Bio-derived polyethylene
Cital has touched in the years all the corners of the world and today it has a full global reach, we are able to satisfy our customers wherever they are