Clay County Utility Authority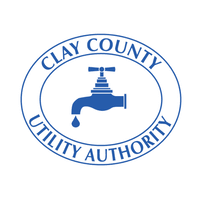 Most public utilities across the nation face serious challenges that pertain to water supply and increasingly stringent environmental regulations. The utilities in North Florida, CCUA included, are no exception.
Any one of the pending water supply or environmental issues has the potential to very significantly increase service rates and impose possibly severe economic impacts on our communities. One of our most important objectives in the coming years is to ensure any new regulation(s) are well founded in sound science. We will advocate that the scientific methods and analysis used as a basis for new regulations be reviewed and confirmed by peers in the same fields of expertise. We will object to proposed regulations we are convinced will not meet their stated objectives.
Part of our commitment incorporates the investment of our limited resources; including our investment in Information Technology (IT) projects. We have found that by leveraging IT functions we are able to control our long-term operating costs. Examples included our GIS and Advanced Metrology Infrastructure programs. These programs are essential in providing outstanding service at reasonable rates.
We remain committed to providing the best overall value to our customers and providing the service you expect and deserve. Although these challenges are significant, I am confident we will be able to successfully overcome them with the help of our remarkably talented and dedicated staff. You may expect the CCUA to be operated and managed with the same level of professionalism and commitment to excellence we have demonstrated over the past 22 years.