CMTS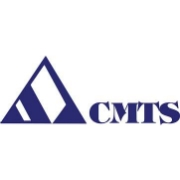 CMTS specializes in construction management, project management, project controls, cost estimating, scheduling, construction engineering inspections, construction document review and commissioning. We have provided professional engineering, inspections and project control services at nine international airports and six state departments of transportation. The firm specializes in public works projects, public and private design/build projects, commercial and industrial developments, transportation, and education facilities.
Our highest priority is to complete projects safely, on schedule, within budget, and to the quality specified. CMTS engages experienced project professionals and technical personnel and is prepared to service the needs of our clients from project conception through completion.
CMTS has performed professional services on behalf of a multitude of municipal and state agencies and participated in a number of significant and high profile projects.