Coachella Valley Water District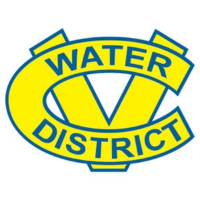 CVWD was formed in 1918 to protect and conserve local water sources. Since then, the District has grown into a multifaceted agency that delivers irrigation and domestic (drinking) water, collects and recycles wastewater, provides regional storm water protection, replenishes the groundwater basin and promotes water conservation.
The Coachella Valley Water District relies on 3 sources of water to provide service to its customers: groundwater, recycled water, and imported water either through the State Water Project or from the Colorado River via the Coachella Canal, a branch of the All-American Canal.
Coachella Valley Water District first ventured into providing drinking water to Coachella Valley residents in 1961, when it took over the operations of 2 privately held water companies. At the time it served only 1,100 active water meters. Today, the district is the largest provider of drinking water in the Coachella Valley.