Commonwealth of Pennsylvania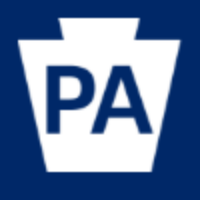 The Lock Haven Plant treats wastewater from approximately 20,000 waste customers located throughout Lock Haven, Castanea, Mill Hall, Woodward and Lamar Townships. Waste sources from these areas include industrial, household, laundries, restaurants, hospital, and car washes. The Waste (sewage) is carried to the plant through sewer lines from the service areas which all converge into the main collection line entering the plant. From here the pumps lift the sewage 25-ft into the primary treatment processing units.
In addition, due to the surplus plant capacity, the plant treats hauled in septic and holding tank sewage waste. Since Hauled wastes are out of the plant design area they will be accepted only while surplus capacity exists.
Waste Source Types- All wastes are not equal. In terms of waste strength one gallon of septic tank waste is roughly equivalent to 30 gallons of household waste. Industrial waste varies widely in waste strength and can be up to several hundred times the strength of household waste. The percentage of total waste load received from the significant customer types is as follows: