Compass Water Solution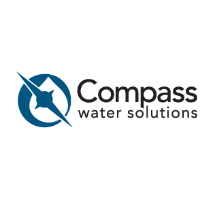 For over forty-years, Compass® has been the leader for environmental and operational excellence in water treatment, oil-water separation, and reverse osmosis solutions. Our Company's Expert Staff creates solutions for the world's most pressing water issues through oil-water separation and water generation. Compass Water Solutions® encompasses a wide range of products for water filtration, water purification and oil-water treatment solutions.
Compass Water Solutions® products assist customers in maximization of productivity and profitability by enabling environmental compliance in the marine, offshore and industrial sectors. This is accomplished by providing systems for oily water separation, reverse osmosis (RO) water generation and solid-liquid filtration / separation.
Compass'® innovative products coupled with educational programs and aftermarket service simplify the technical issues involved when operating in the marine, offshore and industrial environments. The Company's Global Network ensures that Compass'® customers will receive prompt service and support at anywhere at any time.