Danway LLC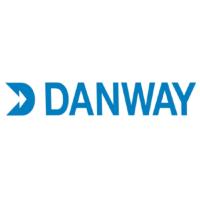 Headquartered in the UAE but servicing the broader Gulf Cooperation Council, Danway is focused on 4 major businesses:- Electrical Power Distribution Control, Access Cradles and Cranes, Industrial Retails Systems and Power & Water.
Danway encompasses a broad range of products with offices and presence in the UAE, Oman, Qatar and Saudi Arabia. Recognized for its manufacturing, assembly and distribution strengths, Danway objective of meeting and exceeding customer expectations through comprehensive engineered solutions is what sets us apart. Danway operates through the following entities;-
• Danway LLC (Trading Electro Mechanical Products and Services)
• Danway Emirates LLC (Industrial Retail Systems)
• Danway Abu Dhabi
• Danway International (Oman)
• Danway Saudi Arabia
Danway is accredited with ISO 9001:2008.