DEWACO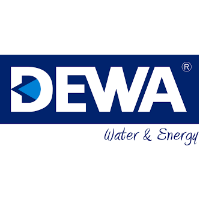 Dewaco Ltd produces chain scraper systems and belt filter presses and thickeners with peripheral accessories for sludge removal and dewatering.
We offer applications for municipal sewage treatment plants and water works, as well as for industrial water and wastewater treatment of oil refineries (API applications), pulp & paper industry, agriculture, food industry, etc.
Globalization has always been a strategic target of our activities. In more than three decades we have delivered high-quality sludge treatment solutions to almost one hundred countries, mainly to Asia and Europe, but also to South and North America and Middle East. Our DEWA brand is well-known worldwide.
Dewaco not only designs and manufactures equipment; we also install, upgrade and provide supervision and maintenance services and spare parts, as well as training to the plant staff. Above all we are concerned in identifying specific needs of our customers to secure superior quality products and flawless service.
Our extensive experience, innovative ideas and flexible approach ensure long lasting customer relationships.
Dewaco was established in 1986 and since 2013 we are part of Econet Group.
Our headquarters and production plant are located in Laitila, Finland. We also have an office in Kuala Lumpur, Malaysia, and resellers in 24 countries.