Dominic Hone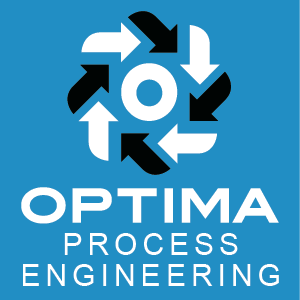 Optima ProcessEngineering (Pty) Ltd are experts in designing, manufacturing and installing renewable water treatment plants helping client's secure their precious water resource, saving on water utilities.
Our teams' combined experience stretches well over 60 years in treating different types of water, primarily in South Africa, but also in Cameroon, Angola, Mozambique, Cyprus, Iran, Czech Republic, Romania, Mexico and Brazil.
Our experience in water chemistry and analytical sciences, coupled with our experience in mechanical filtration processes, ensures that our clients receive the most professionally designed renewable water treatment plants, specifically optimised for their particular needs. Our approach is to chemically analyse the source water and then design a cost effective water treatment plant solution specific to the water analysis and your needs. We work to WHO (World Health Organisation) potable standards.
Optima's proven expertise and experience covers areas of extremely difficult water treatment solutions such as heavy duty iron removal, extreme hardness removal, heavy metals removal, organic carbon and other toxins removal, desalination of brackish and sea water as well as having designed and built processing plants for the dairy industries and tea industries. As a turnkey engineering company, Optima converts every water related problem into a solution.
Some of our highlights over the years include bespoke plants for The Citadel, Sports Science Institute, Pick n' Pay, The Towers, Woolworths head office precinct and Truworths head offices in Cape Town. Heavy duty turnkey iron removal treatment plants have also been designed and constructed for Albany Bakeries, as well as having designed and constructed high hardness removal plants for Singita Luxury Game Lodge, Lions Sands Luxury Lodge and Othawa Private Lodge in the Sabi area in the Kruger Park. Optima recently designed, manufactured and installed a high hardness removal & desalination plant for Savanna Private Game Lodge in Sabi Sands and a bespoke water treatment plant for Kenilworth Mews in Wynberg, Cape Town.