ECOLOGIC - Process & Environmental engineering services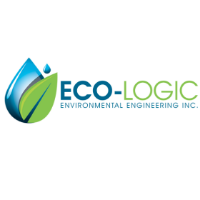 OUR ACTIVITIES:
Process & Environmental Design and Project Engineering, R&D, Trouble Shooting & Start-up
. Full Process design package, including:
 Process / Piping & Instruments Design (P&ID).
 Process flow diagram (PFD)
 General Layout to the system / plant.
 Heat balance: electrical, steam, hot water, thermal oil, chillers, air coolers, water cooling tower etc.
 Mass Balance, general & for each main component.
 Analogue / Digital, input/output list.
 Electricity consumers list.
 Main equipment Bill of quantities.
 Sequence of operation (SOO) & Start up Procedure.
 Utilities Design: water, wastewater, air, steam, Nitrogen, Fossil fuels, etc.
 Data sheets & specifications for all main equipment.
 Participation in HAZAOP analysis.
 Detailed Operation manual.
In addition, we offer the following special services:
 Trouble shooting of an existing system.
 Flow vs Pressure differential analysis for all the plant (existing or/and New)
- Start-up services at site.

B. Environmental engineering: special expertise, of more than 25 years, in Water & Wastewater Treatment and Desalination plants for Municipal and Industrial purposes.
All Engineering Aspects of a Water & Wastewater Municipal Corporate, including water & wastewater network management and development, pump stations, operation and design of treatment of polluted water wells, all health related aspects of tap water networks, environmental aspects of wastewater networks including Industrial and Municipal wastewater, energy management etc.
R & D and interest in the following CLEAN TECH fields:
1. Nitrates removal Process from fresh water.
2. Water softning for domestic, municipal, industrial markets.
3. New Sources of Energy: Bio-Diesel, Hydrogen gas , Ethanol, Methanol & Solar.