ECOSTP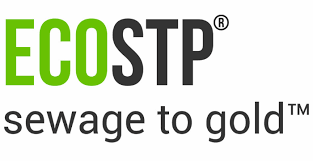 Sewage to Gold
Rediscovering Nature's Genius in treating Sewage - the cow's stomach. Our unique technology treats sewage in a decentralised, self- sustainable way in underground chambers without power, chemicals or human intervention. Using Biomimicry, regenerative innovation inspired by nature, the ECOSTP utilises functional principles and strategies of microorganisms and ecosystem found in a cow's stomach. The ruminant stomach in a cow turns grass into milk. We biologized the same method to convert "bad" water to "good" water using exactly the same ruminant stomach process. The solution can treat waste ranging from 5 KLD to 1 MLD.

We are a collective of global wastewater experts researching in bio-engineering based sustainable solutions in sewage treatment. Our mission is to reclaim every drop of wastewater, naturally. Govt of India DIPP approved Startup and selected for AGNIi innovation showcase.

ECOSTP addresses Sustainable Development Goals: Good Health and Well-Being (#3), Clean Water and Sanitation (#6), Decent Work and Economic Growth (#8), Industry, Innovation and Infrastructure (#9), Sustainable Cities and Communities (#11), Responsible Consumption and Production (#12). ECOSTP selected as a Best Practice case study for United Nations SDG Sustainability Asia Pac report.